We are pleased to announce the stable release of SupportPal 2.5.0. The new version introduces three big new features, an embeddable help widget, ticket trash can, and the ability to automatically add users to organisations based on domain name.
Embeddable help widget
We're always looking at ways to make it easier for your customers to get the help they need. Today we're releasing a help widget which you can embed into your websites by copying and pasting a single block of code.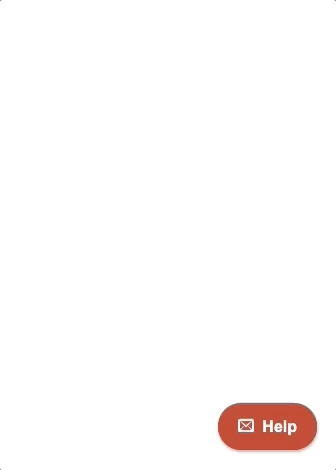 The widget allows users to browse a knowledgebase and also submit tickets via a simple contact form.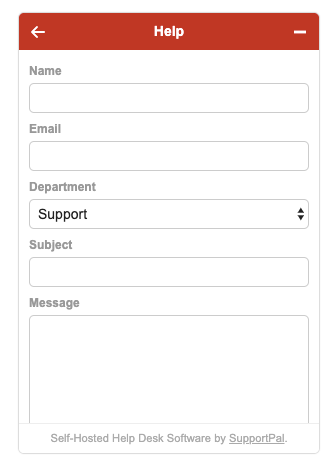 Customisation is important to many of our customers, so we've designed it with that in mind. For example, you can change the colour scheme, default department that tickets are opened in and
much more
.
We have been using it on our website for the past few weeks and noticed a significant increase in the number of pre-sales queries we receive.
Ticket trash and restoring deleted tickets
Tickets can now be moved to a trash can, where they are kept for 30 days before being automatically deleted from the system. This provides the option to restore deleted tickets within that window, and tickets can also be permanently deleted from the trash if required. Any tickets in the trash can are not visible to the user.
Automatically add users to an organisation based on their email domain
A nifty new feature is the option to set known domains on an organisation. Once set, if an email arrives from an address belonging to a known domain the system will automatically add the user to the organisation. This saves you the trouble of having to do it later and also makes it more obvious that they are part of the organisation when you see their first ticket.

Other notable changes
PHP 7.3 is now supported and requires ionCube loaders 10.3 or above.
Install and upgrade commands for the command line (CLI) have been introduced as a different way of installing and upgrading your installation.
HipChat has been discontinued and as such we have removed the plugin from this release and will also automatically disable the plugin if enabled.
Please read our
upgrade guide
for the full list of changes that may affect you, such as changes to the plugin model event system.
Download
Download the release at our
downloads area
(login required), and view the full changelog in our
release notes
.